City

Simi Valley
State

SoCal
After owning my 195CC for almost four years now, I finally got around to getting a bow-mounted trolling motor. As many of you may know, the bow rails on a 195CC are lower than those on a 215CC, which makes it difficult to mount a TM on the bow. Clearing the bow rails on deployment of the motor was going to be the challenge.
I knew my skills weren't sufficient, so I brought my boat down to "The Trolling Motor Doctor" in Long Beach, CA. We decided that the only way to make it work without cutting the bow rails was to fabricate a custom mounting plate off the side of the bow pulpit. I think they did fantastic work on the custom mounting plate, using stainless steel and Star-Board. Note the Minn Kota Quick-Release on top...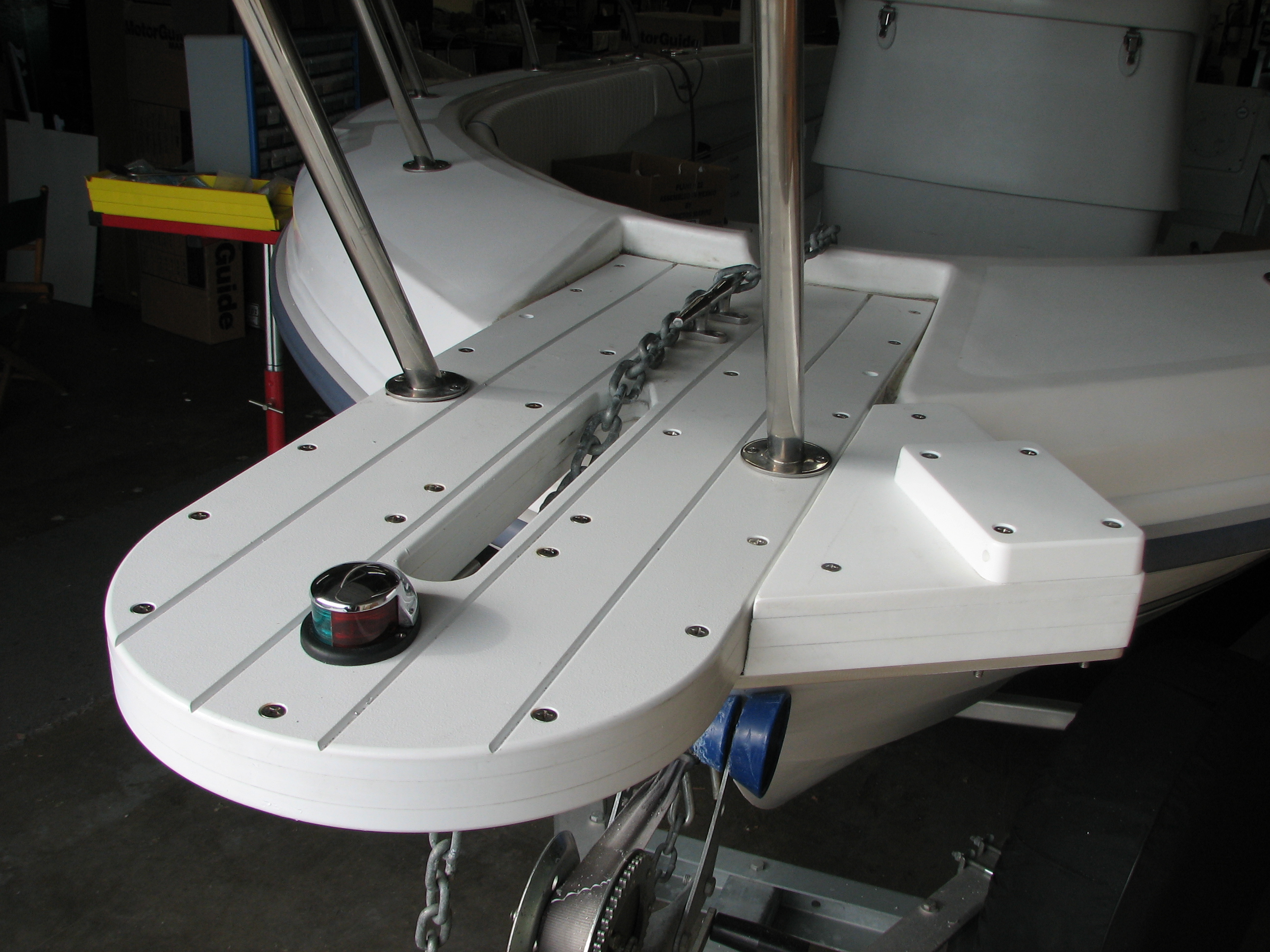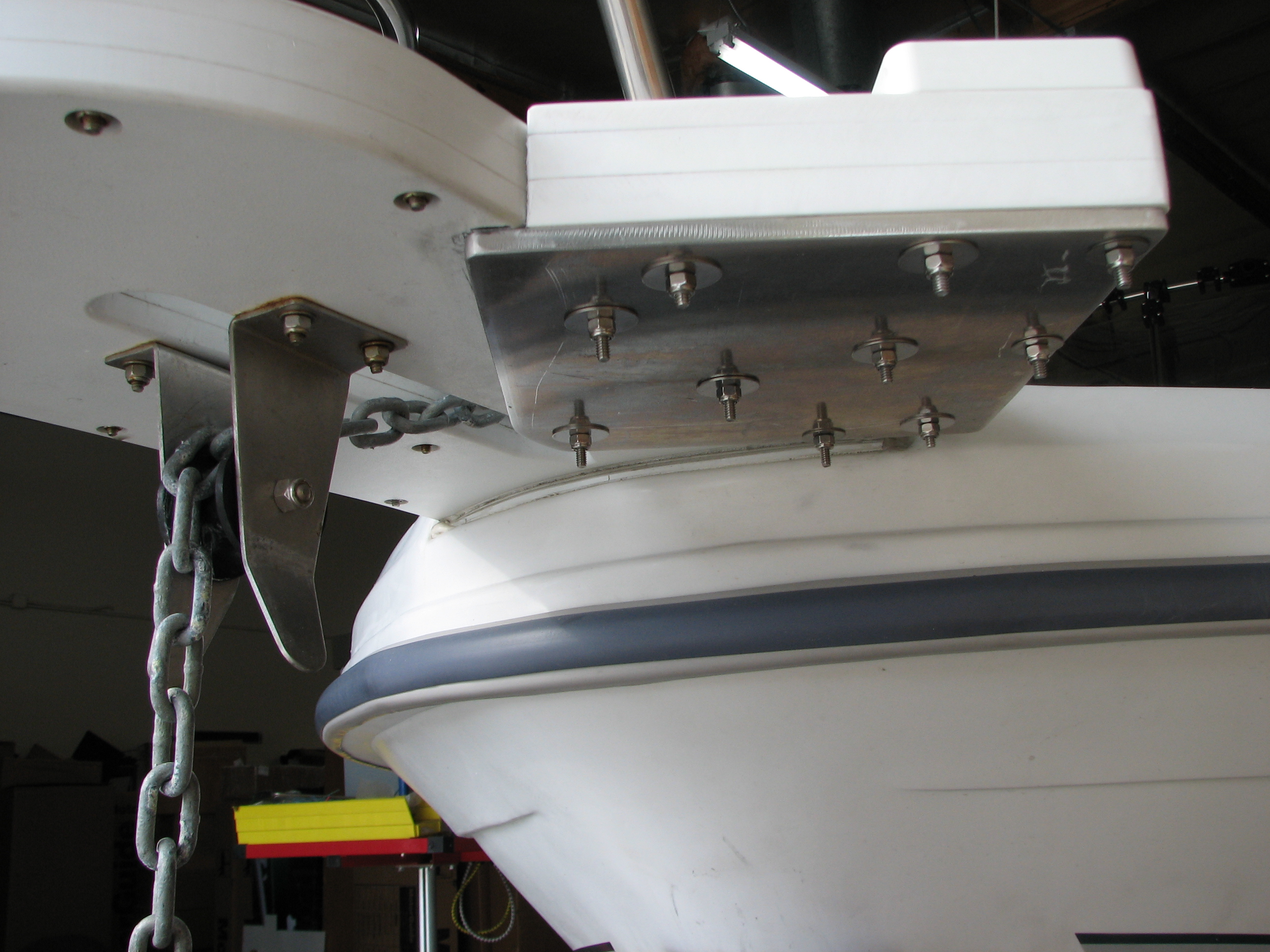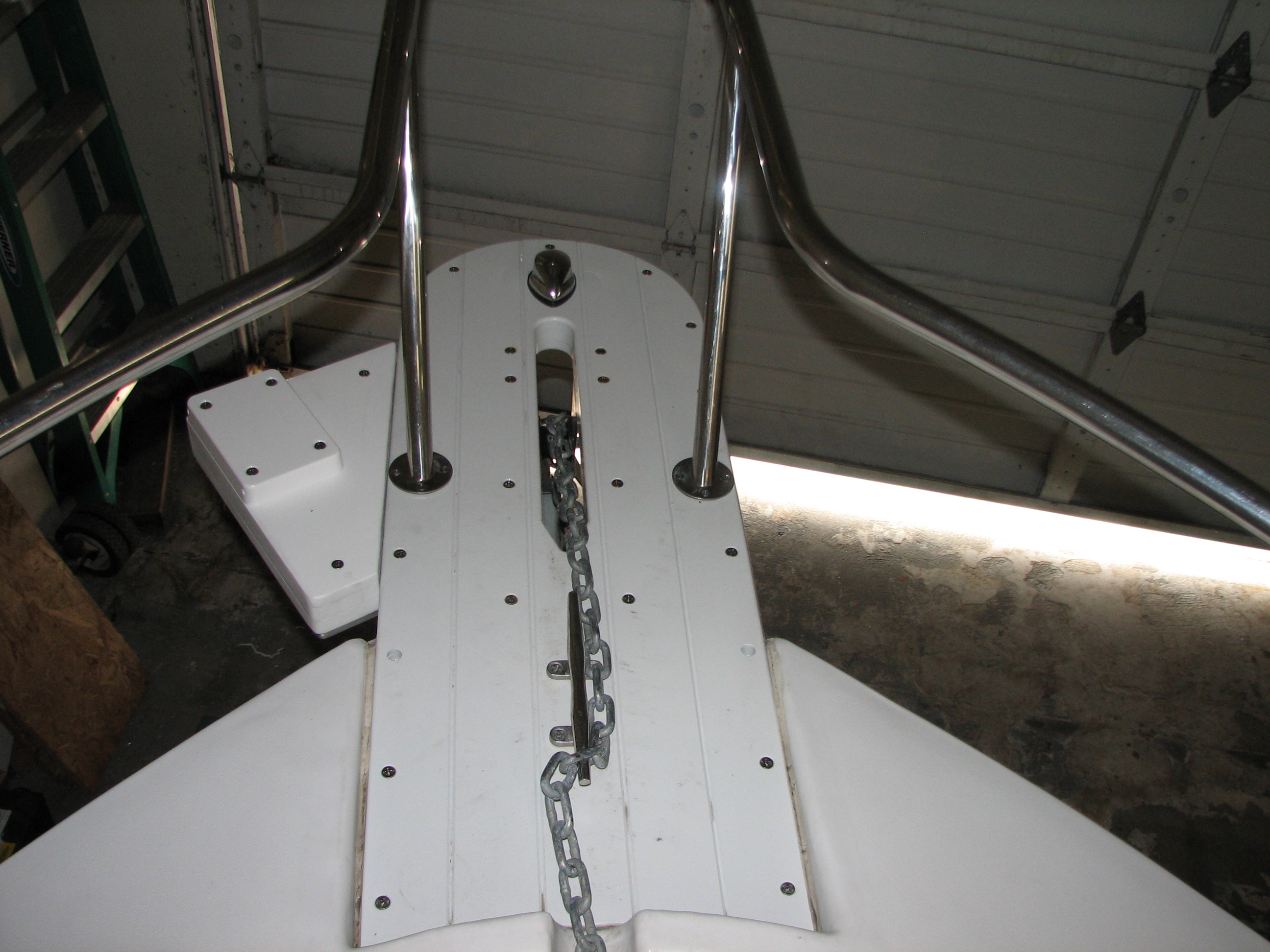 The Trolling Motor I chose was the Minn Kota Riptide ST with the new iPilot GPS-based autopilot system. I went with the 80lb 24V motor and a 60" shaft because I do a lot of saltwater fishing in swells and surge. We installed two LifeLine deep cycle batteries in the front hatch below deck. I also had an onboard charger mounted in that hatch.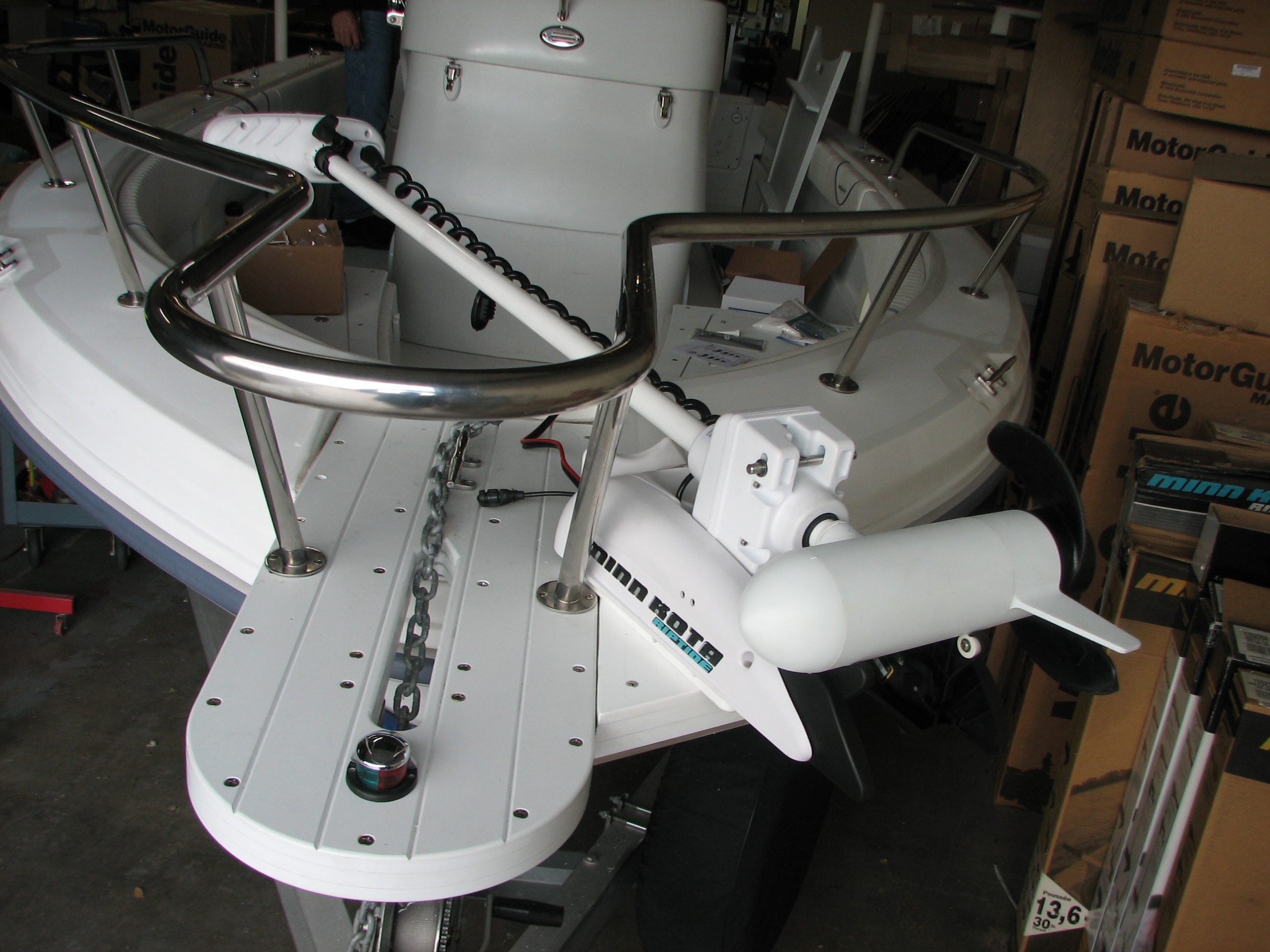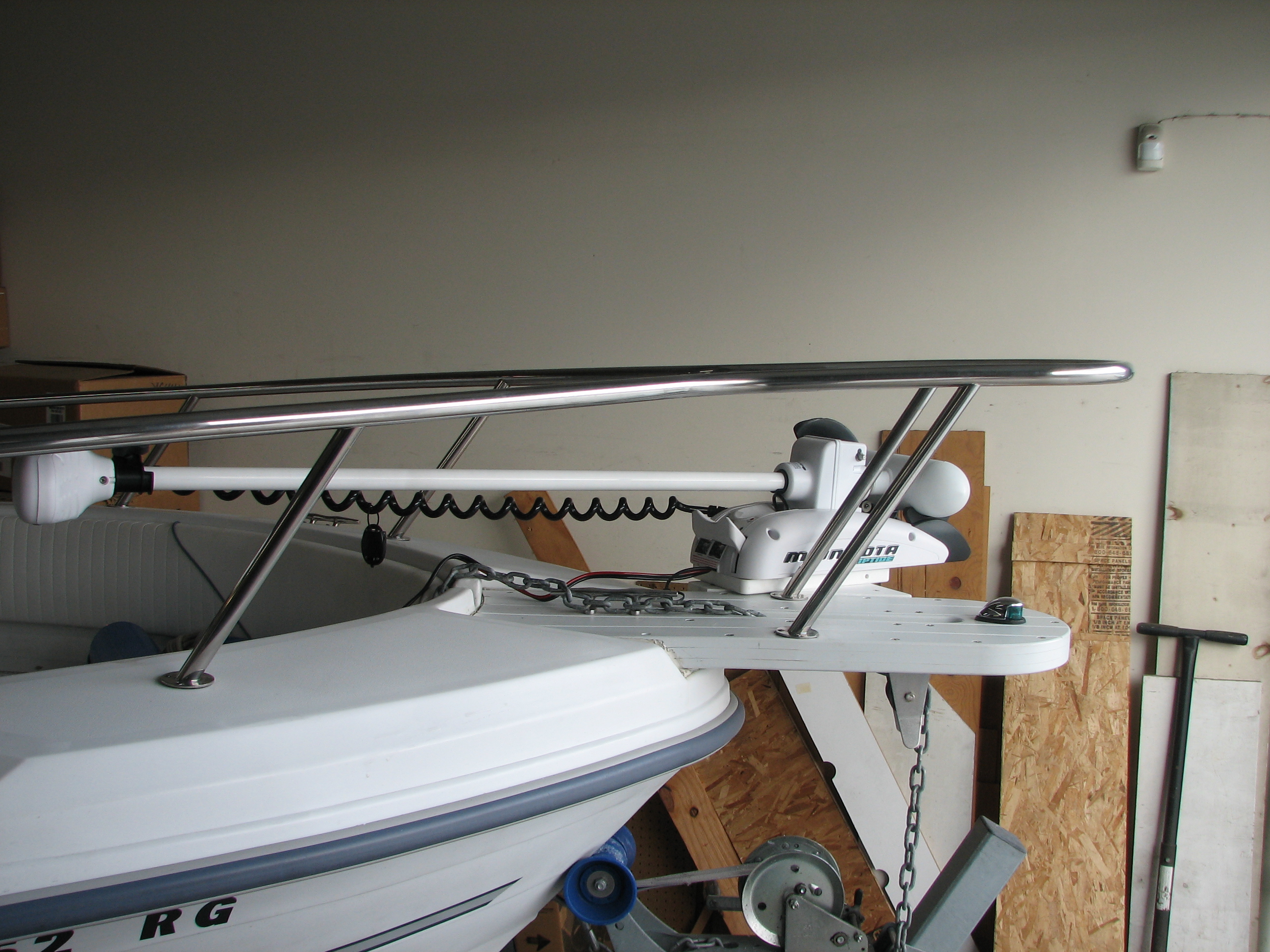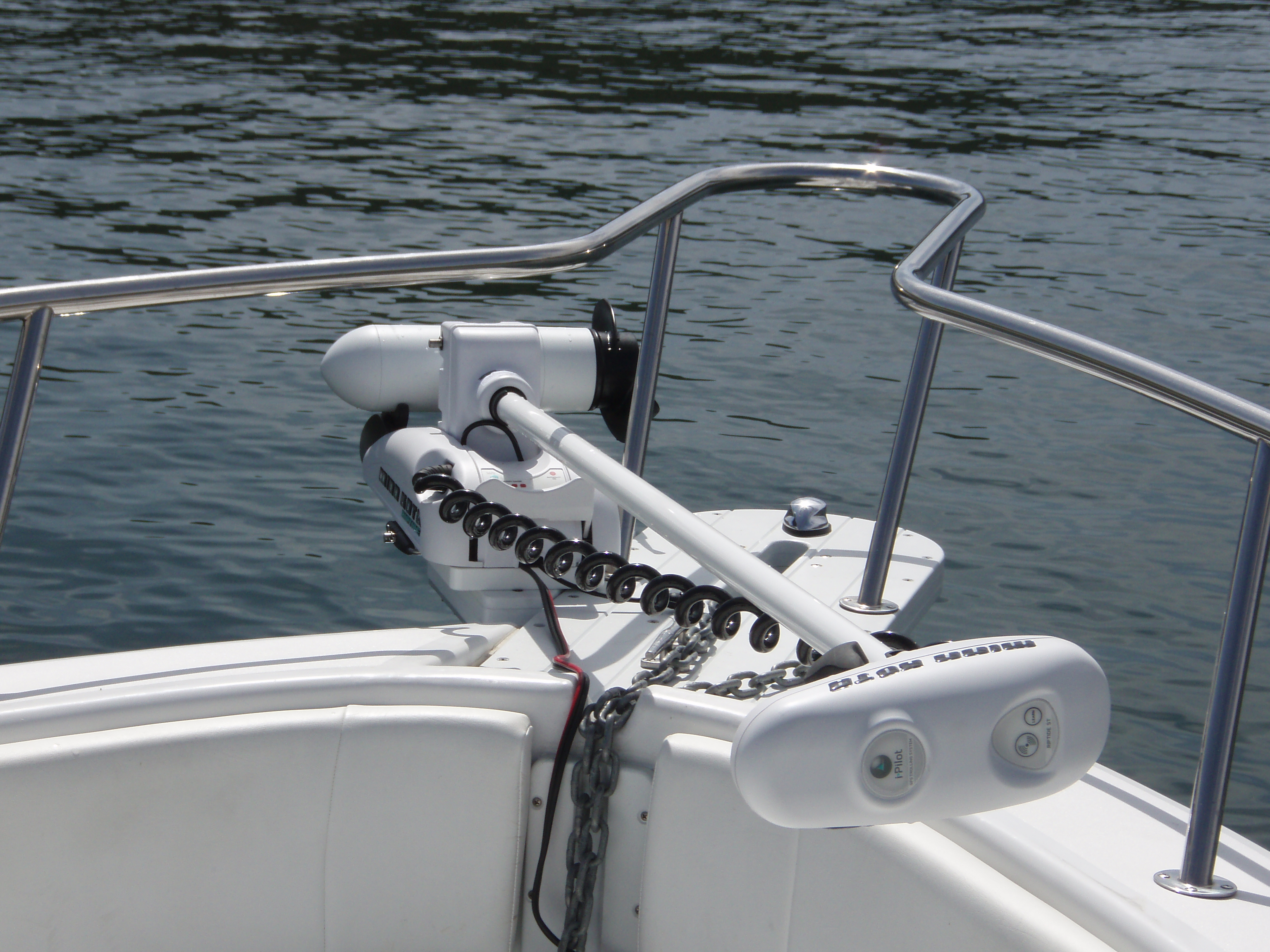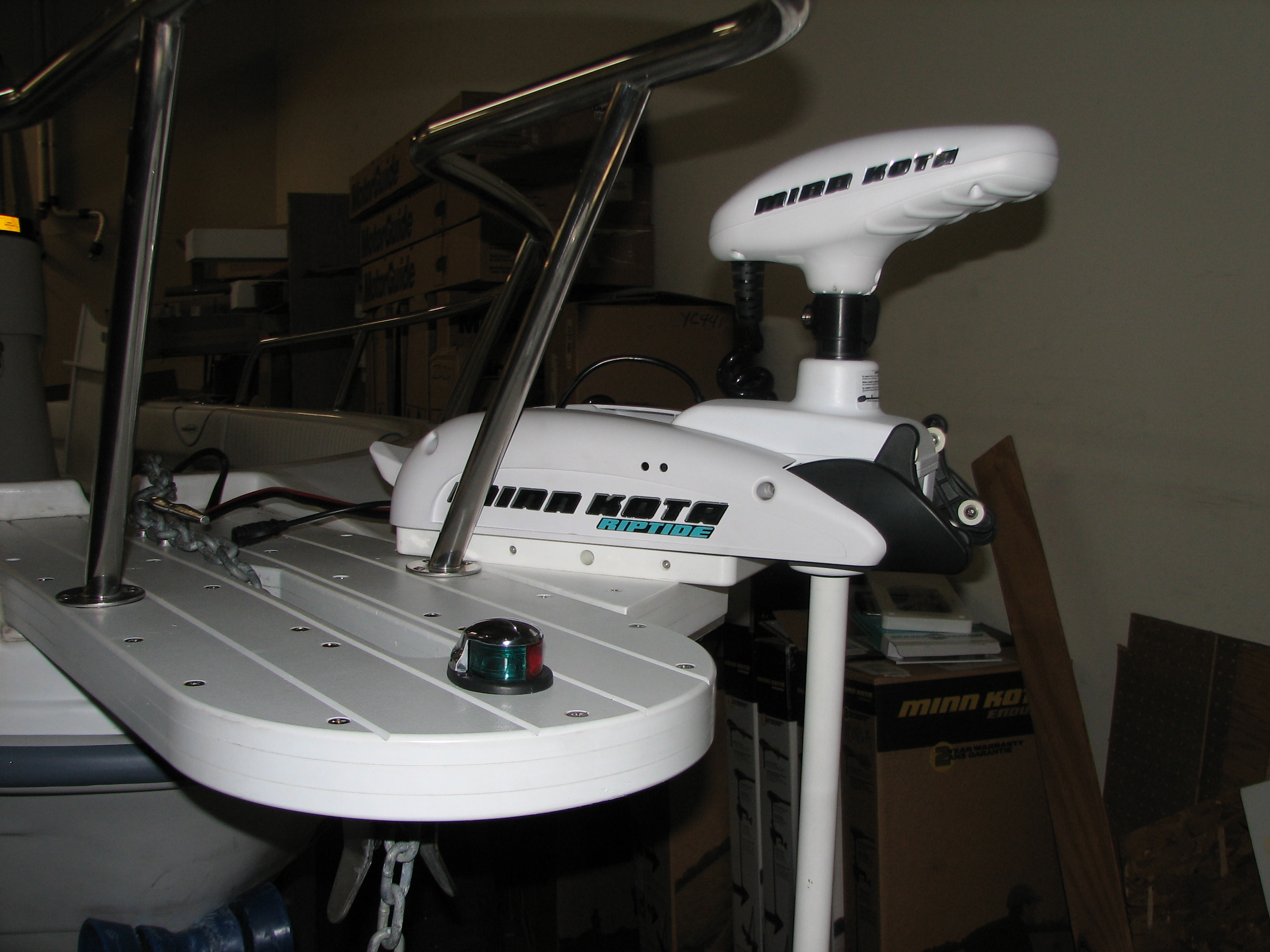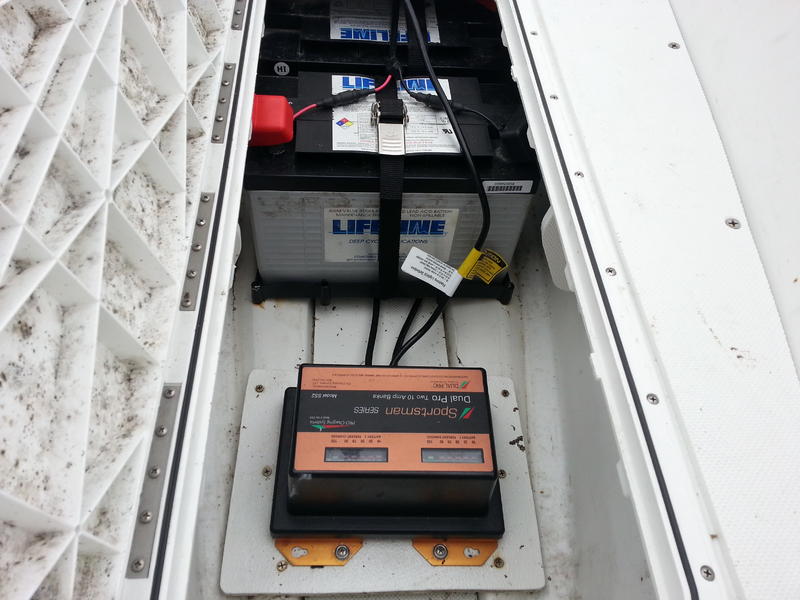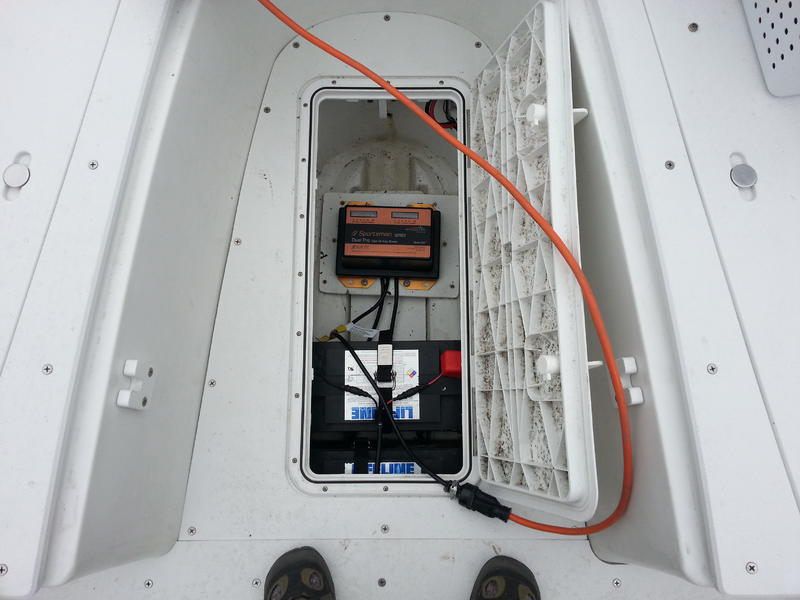 Once I figured out how to swing the head under the rail, stowing and deploying is actually pretty easy.
iPilot absolutely rocks -especially the "Spot Lock" feature, which uses the internal GPS to maintain a position. The claim is that it can compensate for wind and current to keep your boat within a small radius.
I can confirm that Spot Lock works as advertised. I took my boat up to the local reservoir last weekend in windy/gusty conditions. The stripers were concentrated right at the main launch ramp because they'd just planted trout. Drifting was not an option, nor was anchoring-up. They don't allow that in this location because it's right in front of the Sherrif/Lifeguard docks) I hit Spot Lock, and started casting. I fly fish, and using sinking lines to let shad imitations sink 40-50 feet into the feeding zone takes a long time. My motor held me in position despite the gusty conditions. I was able to catch this 8lb striper (my personal best on fly).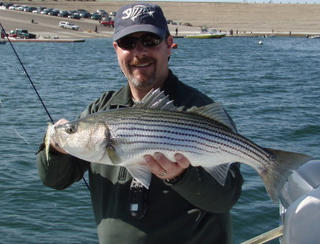 Not long after I landed that fish, the lifeguard boat came over and told me I couldn't be anchored-up in that area. When I told them I wasn't anchored up, they didn't believe me. They said, "you've been on this spot for 30 minutes, we let you catch that fish, it's time to move..." I pointed to my bow, where my anchor was hanging high and dry under the bow pulpit, and they started to laugh.
So far, I love the new addition to my 195CC. I think it's going to transform my fishing. If anyone has any questions, feel free to ask!
Last edited by a moderator: