Administrator
Staff member
Lifetime Member
Premium Member
City

Pine Island
State

Florida
I still love and have my past Camera / Range Bags and more on them here:
https://www.performanceoutdoors.net/threads/arcenciel-camera-bag.9472/
But for the new Nikon Z system (more on that later) those were simply to small, to carry all the gear I use now much less, space for the extra wide angle lens I now carry all the time.
So, I spent quite a large amount of time and bought several bags on Amazon, all that I returned for one reason or another. And though not a huge pain to send them back them using the Amazon return system (some were flagged to get back the very same day they arrived) I still, had to dive into town and drop them off at the local UPS store. As such, I was simply not finding by reading and looking online, what I needed. And like buying shoes at least for myself... Some things you are better off touching and feeling when trying to Engineer something for your needs
As such, I took some concept measurements of the space required to handle what I needed within reach quickly, and off the BPS I went... I figured within the Hunting / Fishing or Camping sections, there I should find "something" that was better and had a Camo pattern on it at the same time
And there will be more on the Camo needs later on as I share what I found (again for my needs) as I tromp around in the Hammocks and Swamps of SWFL taking Wildlife pictures for the Site here, and the various other Photo contests I enter.
So, and don't tell me God was not helping! For as soon as I walked into the local BPS, they had a table right past the the entry gate, with these smaller tackle style bags that were for sale (awesome) and they did not have any actual tackle boxes in them.
Matter of fact they don't even call them tackle bags and are known as "catch all bags" and really took me a while to find them on their Site, since they are not listed in ether the Hunting or Fishing sections. Nope, online they are in the camping section and you can find them here:
https://www.cabelas.com/shop/en/cabelas-catch-all-gear-bag
And I took the time to roam the entire Store since "She" was back at home
Just in case I found something better! And even checked it with my little tape measure for the right fit. And you just never know, you might need some other "Things" while you are there, so why waste the trip
LOL!
Now after getting it home, I pulled some camera padding inserts from my old bags, and I just was not happy with the fit or protection they provided. This outer bag if you recall, is just a shell with no protection or dividers and since 80% of the time, I leave my 24 to 200mm lens attached. None of the past inserts were simply large enough to hold the lens and body securely enough for my taste.
So off to Amazon again, and I went looking for an insert that would work to fit "inside" this bag, and after some research and measurements, scored on a slick little (also) Camo colored camera insert, with flexible dividers so I could custom fit it to work for my needs from
S-Zone
.
So
S-Zone
has a great little camera bag insert that fits very well inside the
Cabela's
bag, that is also has a Camo Pattern, yet still lighter in color so you can see and find stuff inside the bag unlike black inserts! And even more important, a flexible insert system so I could make it work for my needs. It also, adds some extra pockets not only on the front, but on the underside of the top, for items that I may need to reach and change quickly like Lens Filters, Batteries, Etc.
More info on this insert here:
https://s-zoneshop.com/collections/camera-bags/products/water-resistant-camera-bag
Amazon has it also here:
https://smile.amazon.com/S-ZONE-Resistant-Camera-Insert-Portabe/dp/B08QQ8CKVB?ref_=ast_sto_dp&th=1&psc=1
This insert also gives me enough left over space inside the Cabela's out shell, to fold up and have my Waka Camera Strap handy if ever needed.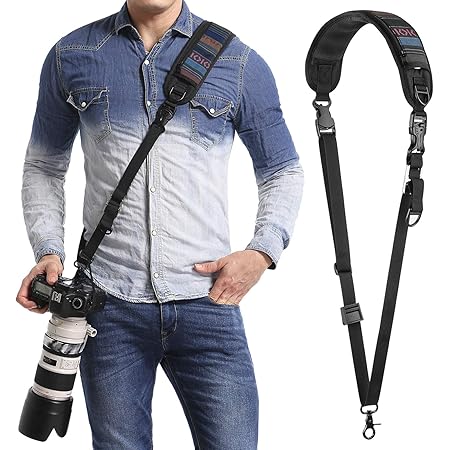 As well as my Strike Finder 2 Lighting Trigger, and a lot of other organized other misc gear! Everything from Bug nets to my LED Headlamp, you name it, I have it all in that bag now... And with the larger pockets on the outer bag, when Nikon finally comes out with the 200 to 600mm Z Mount lens, I should be able to reconfigure the system to have it on a constant basis in this bag also.
Pro's
Very inexpensive bag combo system (like $ 32.00 for both) and does have some Camo elements to help keep it toned down when out in the field.
Not a more expensive backpack that you need to buy or swing around to try and take your gear out quickly. And not easy to find one in a decent Camo pattern that would really work for a camera bag per se. It is also blazing hot outside right now, so I was not looking to lug something on my back to sweat even more

Has good layered impact and water protection for that expensive camera gear, for it can come up a nasty Thunderstorm in Florida in a heartbeat! Besides, this fool is also trying to grab some Lighting shots now, so I might push it at times when it comes to pulling the eject handle and head back to the truck...
So, this system works well to have my Nikon Mirrorless Z body with the top flipped open, setting on the pass side seat of the SUV next to me. Thus, easy enough, to reach over and take it out and grab a fast shot while crawling down some trial. It is also quick to grab when I leave the house and carry it, for I now hardly ever leave the house without my camera anymore
Besides, you just never know when that Skunk Ape / Sasquatch might step out right in front of you, and that little phone camera (dog) is just not going to "Hunt" for that shot!
Cons
(Nothing is ever perfect)
Unlike my past bag, now no way to carry a water bottle along on the outside. But I can drop in an insulated / Camo pattern cycling type water bottle to offset that. And you want to use plastic squeeze type for this for, they simply make less noise (ever heard your ice banging around inside a metal water bottle?) and you have to make less actual movement when using them... Think more like a Turkey Hunter, and you will know what I mean

The labels on the outside of the bag do take away from the Camo effect, which is why I choose the less bold Cabela's model over the one with the gaudy BPS logo in it. Again, it is what $12.99 for the outer bag... Not some expensive 5.11 tactical bag for sure!
The zippers have a lot of non-painted metal showing on them that could create a reflection... So I will have to come up with a little cover for the bag that I can pull over it (or cut some branches) when I am actually using it out in the field and outside of a blind.
The stock shoulder strap on the Cabela's bag is poor and not very supportive, so I grabbed a thicker black one off another bag I had handy and used it instead!
Tips...
Remember the water bottle idea above, well those Camo pattern bottles are not as easy to find. No problem! I wrapped one that I had (love those CamelBak Podium Insulated bottles) not the plain thin-walled plastic type you are thinking about... I already had, with some of that killer Camo Tape from Allen called "Vanish" that I used on this project for the camera straps found here: https://www.performanceoutdoors.net/threads/peak-design-cuff-wrist-strap.10321/ on of my older white water bottles just for this purpose. It fits well in the front pocket of the outer bag, and my wipe rag I put on top of it to help keep it cooler also! And don't forget to also wrap the bottom of the bottle either so when you go to tip it up

Don't pitch those Silica gel packs you get with your new shoes and stuff. Matter of fact, I have a little sealed bag full of them, and I pitch them into bags just like this, to help keep the moisture under control. Now they are white, so I put them in places out of sight when the bag is open naturally.
Be mindful of how items are placed in the bag so they do not fall out, make noise, or distract from the Camo effect you are trying to harness.
Follow on to this, I will be doing a write up on some lightweight Camo clothing I am testing and collecting more information on. This as well as, some Camo wraps for the Lens and Camera body to help tone it down also.
And here are some shots of how mine is laid out, as well as some examples of the tips and ideas I made mention above
The Bag with the insert installed... Zip up both bag tops and it is pretty well protected from moisture in there.
Adjusted dividers to fit my Nikon Z both with it's 24 to 200mm lens mounted up, and that expensive 14 to 30mm Ultra-Wide angle lens in a case that will hold either lens when not being used, setting beside it.
How well one of those cycling bottles fits in the front compartment of the outer bag before I wrapped it, so you can see it better.
Oh and that little black clip you see on the right grab handle, is a slick little Lens Cap holder from
Sensei
and you can find them here:
https://www.bhphotovideo.com/c/product/924093-REG/sensei_ck_co_clip_on_cap_keeper.html
After I wrapped the bottle with Camo tape. Blends in and looks much better now!
And don't forget to wrap the bottom of the bottle so it does not flash of solid color when you to get a quick drink!
And don't forget to save these, and pitch in a few of them out of sight, to help keep everything drier from all the humidity and moisture...
Hope this helps and any questions as always, do feel free to ask
And let all of these vendors know that the guys from
Performance Outdoors.Net
sent you when you reach out to them. Also, if you enjoy the Site, don't forget telling your friends to join us!
Good Shooting!
Dave