Administrator
Staff member
Lifetime Member
Premium Member
City

Pine Island
State

Florida
As some of you may recall years ago I made mention of a product that I discovered and tested and wrote a review on the Site, to help me sneak up on spooky fish on the Flats, this while still running the Trolling Motor... I had great success with it and that was the Bowjax MVD.
Here are those pictures so, you can see how I had mine was installed back then.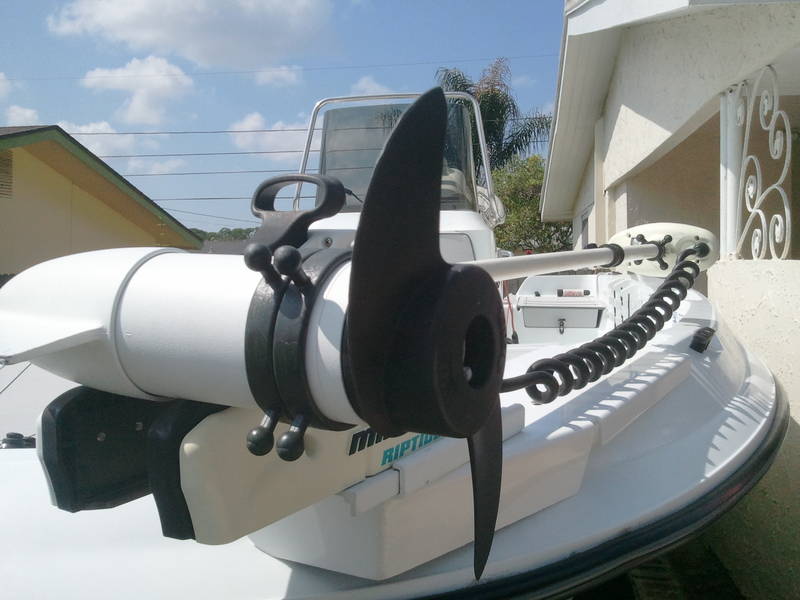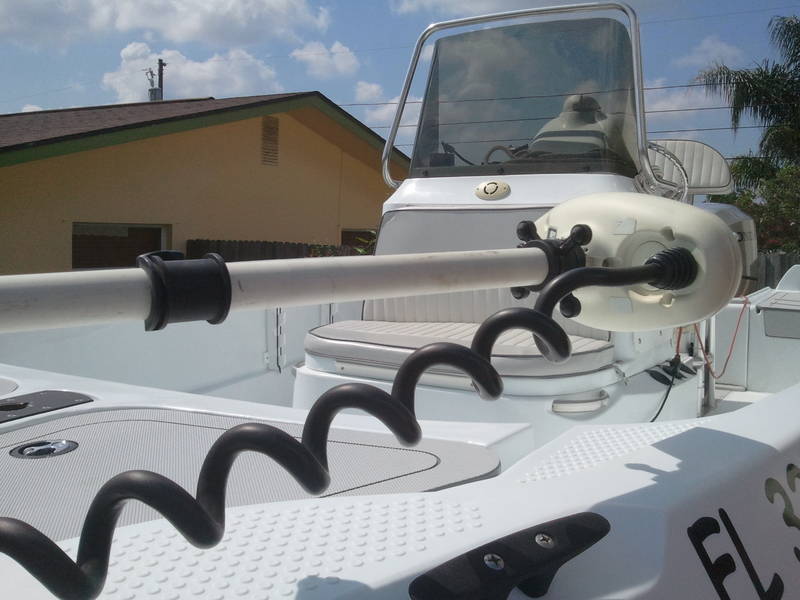 Fast forward 7 years now and like a dummy, I forgot to grab them off the 190 when I sold her. I had also been advised that Bowjax was no longer making them? Well when I was doing some other content research, out of the corner of my eye on the other screen, those same pictures above scrolled across our home page. Then off to Google I went for another search
I managed to find their (Bowjax) website and dug into the posted catalog and saw them still listed here:
Trolling Motor MVD combo
So I reached out and contacted Becky at Bowjax to inquire if they are still made and marketing them? They are (love it) And Becky is now a member of our site so her or her staff can now handle any direct product questions you may have
So let me tell you the methods, application and advantages of using these and let's see if they will help you land more fish also?
Sound bounces off the water so things like talking to your fishing partner have little impact on fish. They simply do not hear such however... Sounds made through the hull travel great distances (much further than through the air if you recall your 7th grade Earth Science class
) so music playing through boat speakers, dropping hatches, live well and bilge pumps running and Trolling Motors. Can and will flush fish out like a covey of Quail many times, before you even see them! This is why I shut everything down at least 100 yards (yes even the bilge pump) or more, before I reach my intended casting area. Again, understand I am in 2 feet of water much of the time, so the impact levels of "noise" is even greater on those fish.
Well many times, that is a long way to push pole or allow for a wind drift, this or I am in deeper water and that is why I have a Trolling motor that I can control via remote. To get me those spots as fast as I can, while still be as quiet as possible. This or I am running a section of Flat or Backcountry Mangrove Island shore with it for as I like to call it RUP (Recon Under Power) just to see if anything is there on that part of the tide?
Now, have you ever taken the time to lay your head down on the deck while your Trolling Motor is actually running? Even on the lowest speed, every Attack Submarine for 100 miles can hear you running... You think the fish much less those that ambush their prey by design (Bass/Snook/Sea Trout) with those big lateral lines don't hear you? Not a chance... They heard you headed their way for hundreds of yards! How to combat such?
As denoted above, go darken ship and shut everything down.
Be in position and ready to cast so you are not moving around much on the boat. This also helps keep the pressure waves that come off the hull, from touching those fish. You ever see Herons and Egret's fish? Watch how slow they move and you will get the general idea

Try and position the wind and the Sun at your back if possible? Allow the winds to drift you into place or along your run and the Sun help you to actually see them.
If you have a Power Pole (or other shallow water anchor system) have it partly down so it moves (or has to be picked up) very little to stop you.
Yes, you can run the Trolling motor, but run it as slow as you can and still maintain directional control and most important! Don't change speeds... I have driven over fish with the trolling motor, but make any speed change and you will see tons more all take off I think that in pressured waters, they can grow somewhat numb to the sound of them, but that speed change sends them all flying for cover!
Lastly kill as much noise and vibration as you can from the Trolling Motor and this is where this product comes in real handy... The device "MVD" dampens vibration on a motor by at least 22% according to laboratory sound tests, and that is for just one dampener. A second one to take out an extra 4 - 5% vibration reduction which is why I ran two. I would also highly recommend, that you ensure all the covers and mounting points on your Trolling motor are secure, and that your prop is in good shape this so you are not creating even more buzz in the water
Hope this helps, and you can find order information here for the Bowjax MVD:
BowJax MVD store
And for an added bonus just for
Premium Members
from Bowjax... (Thanks Becky!)
If you like to try one for your Trolling Motor, just head over to our Premium Member discount page for an additional 10% off discount code for any of the MVD product line. So make sure you head there BEFORE you order so you can save on some funds!
Tight Lines and do let me know how well they work for you?
Dave