Administrator
Staff member
Lifetime Member
City

Pine Island
State

Florida
A couple of weeks back while I was taking some great Thunderstorm / Sunset photos, I saw some Turkey Vultures (Buzzards) bunched around an old dock post about 200 yards or so away. Spin the camera around and zoomed in, and saw this...
So when I got home I called FWC (Florida Fish and Wildlife Conservation Commission) reported it and received a call back from one of our State's "Awesome" State Biologist Ana! I advised her on how and where I saw it, and then sent her the photos with a tip on how to right click on the picture file details see Lat and Long numbers of where I was standing so they could find it. Quite sure the Buzzards would make that pretty easy also
Ana and I spoke more later on about and they used Kayak's to reach it and discovered how this animal was really too far decomposed to pull much information on the actual cause of death. Ana then sent me a nice email with some links to share here on the Site about Manatee's
She also noted:
"We encourage the public to report distressed or dead marine mammals to our FWC Wildlife Alert 888-404-3922 (press 7) in real time, take pictures or video, do not attempt to disentangle or intervene, and stay with the injured animal until our biologists call back." I also discovered that Cellular phone customers can use: *FWC or #FWC to reach them which makes easy to remember.
So again my thanks to Ana at the FWC for taking her time to follow up with me and sharing more information on this topic. Her and I have been discussing doing an interview that we can post here on the Site as soon as our respective schedule's will allow, and I am really looking forward to that!
And be careful when operating your Skiff or Boat in known Manatee zones. Prop strikes are still a major cause of concern to help ensure they will be here for our Grandchildren to also enjoy seeing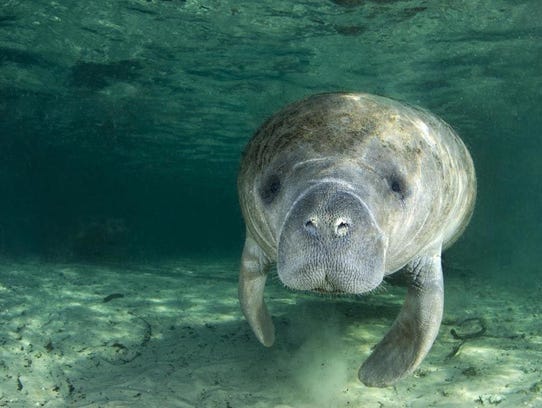 Blessings,
Dave